Breakfast Offer
Górski Dworek

Choose your Menu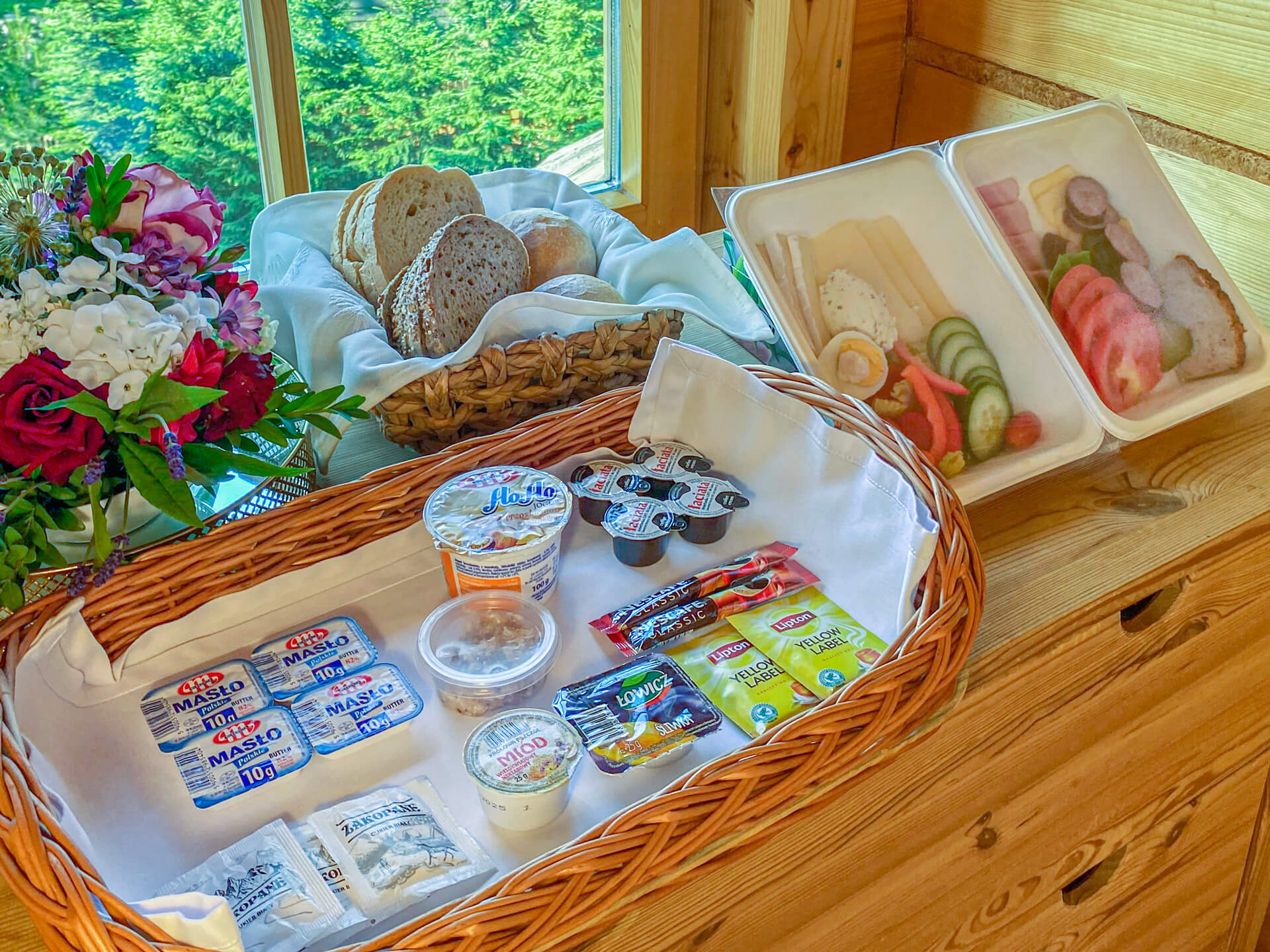 Start your day with a delicious breakfast
Górski Dworek in Zakopane is an ideal place for those looking for exceptional accommodation in the Tatra mountains. Our apartments in Gubalowka are not only beautiful views, but also comfortable and fully equipped interiors. To ensure that our guests are fully satisfied during their stay, we offer breakfast catering.
For the convenience of our guests, we use breakfast catering services. You can order breakfasts right away along with your stay (applies to 4 y.o. guests and up) or on the spot from the staff.
Here are four different menu options that we have prepared especially for you:
Classic Breakfast: Ideal for those who appreciate traditional flavors.
Highlander Breakfast: A delicious regional breakfast that will highlight the climate of the Podhale region.
Vegetarian Breakfast: Rich in fiber and vitamins, perfect for those on a meatless diet.
Children's Breakfast: Light and tasty dishes, adapted to the needs of the youngest.
Please make your choice of breakfast option and forward it by 5 pm the previous day to 601 533 560.
The cost of each breakfast is 30 zloty. Breakfast will be delivered to your apartment in a wicker basket or on a tray between 8:00 and 9:30 am so that you can start your day in comfort.