Stylishly furnished spacious studio with a view of the mountains and the garden. Its area is 45 m² and is located on the upper floor. Its interior can accommodate a group of 2-5 people. Guests have access to the garden, grill, and also can use the sauna.
The apartment has two single beds, a large bed, a fold-out sofa. There is also a TV. Residents have a seating and dining area at their disposal. The carefully arranged space is also occupied by a bathroom and a well-equipped kitchenette. One of the advantages of the apartment is a beautiful view of the Tatra Mountains.
Additional information
The area of 45m2.
The location on the first floor.
Access to the garden, playground and grill.
Free parking (for one car).
Sauna (additionally payable).
Check availability and book the apartment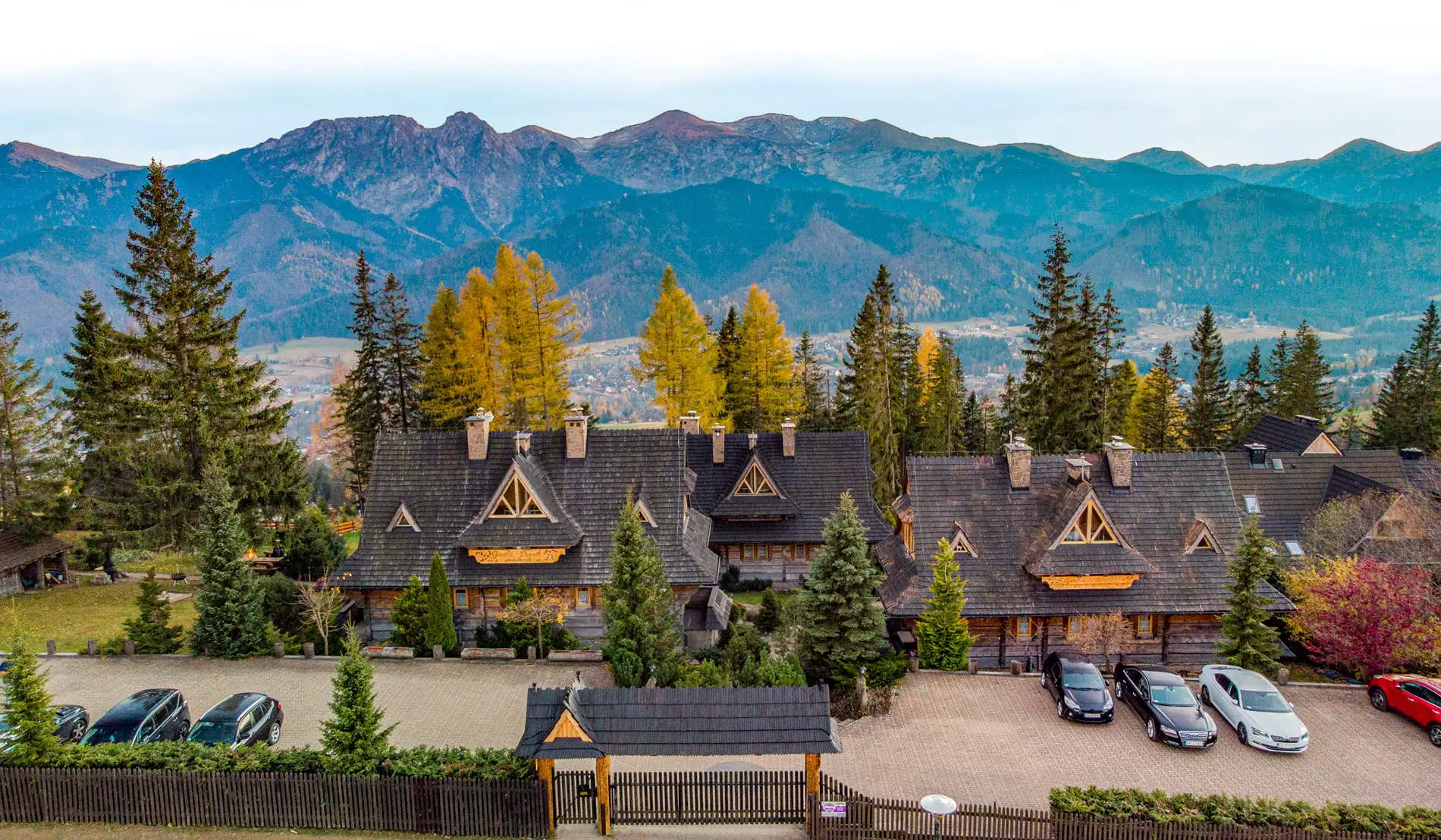 Kontakt
Rezydencja Górski Dworek
Adres
Polana Pająkówka 5H
34-511 Kościelisko
(wjazd od strony ulicy Zubka w Zakopanem)
zapraszamy do rezydencji górski dworek